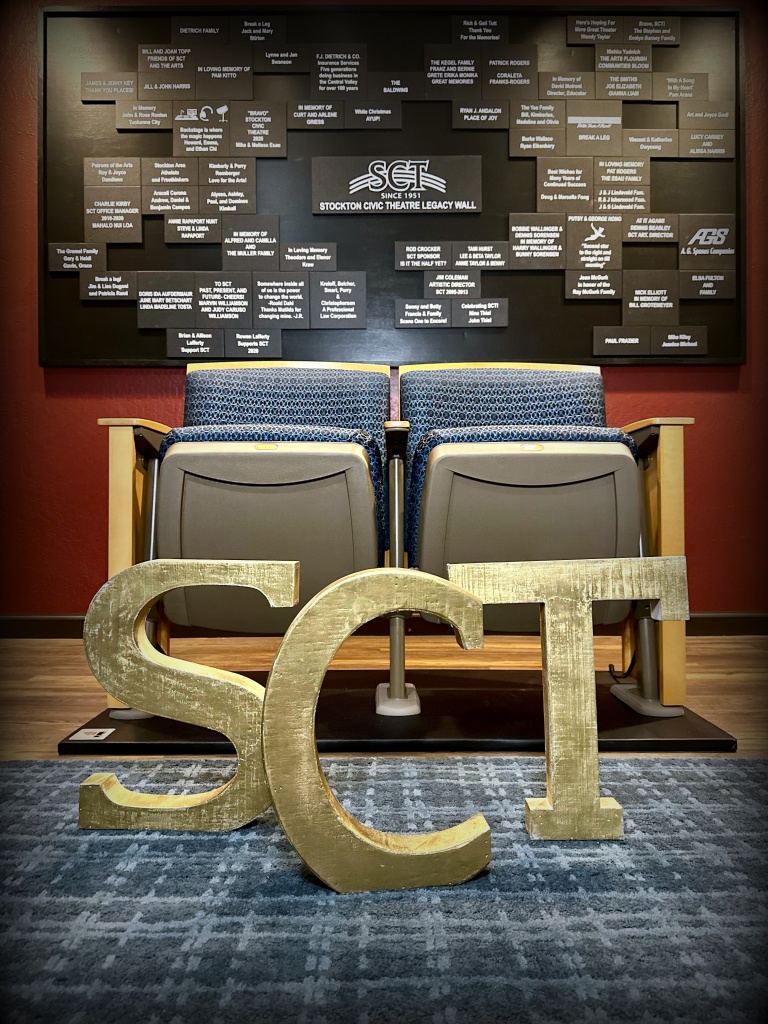 We have saved a seat just for you…
Now put your name on it. Give a gift to your theatre lover, celebrate a loved one, or pay tribute to your business or company with a Stockton Civic Theatre seat donation that not only leaves a legacy but allows you to become part of our history.
Stockton Civic Theatre has been an integral part of the Central Valley's history since 1950, largely due to supporters like you. In 1980, Stockton Civic Theatre began construction on its current location in the Venetian Bridges development on Rosemarie Lane. Since then we have held many fundraisers that have helped better the theater and enhance the experience for our patrons and volunteers. We are excited to announce our current fundraising efforts, our "Save Your Seat" campaign, which gives a way for donors to have their gift recognized through the naming of a theater seat.
As Stockton Civic Theatre passed its 70th season, why not leave a legacy that helps us continue for another 70 seasons and more? We invite you to "Save Your Seat." With your donation, a laser engraved, elegant plaque will be permanently affixed on the arm of a Stockton Civic Theatre seat. You can dedicate a seat in someone's honor or memory or with your business name. If you have a special occasion to celebrate, you can add a meaningful date or a memorable saying. Be serious or poetic, sentimental or clever–your seat dedication is your choice.
We invite you to help us preserve this local and historic treasure by naming a seat.
Please contact us today to make your seat donation. Call us at 209.473.2424 or email boxoffice@sctlivetheatre.com.